Carpets are perhaps one of the most common flooring surfaces used in around the world. They are affordable and provide a great comfortable setting for your home. Moreover, they go with all sorts of furniture and interior which is what makes them a popular choice for the masses. They are available in a wide variety of colors and materials from which you can choose the most suitable type for you. However, there are also some disadvantages associated with the use of carpets mainly pertaining to the fact that they trap dust and dirt within them. This makes them a possible health hazard for people that suffer from dust allergies if they are not cleaned properly on a regular basis. Washing or cleaning carpets at home can be troublesome and also not bring you the best results which is why it is always recommended to have a professional cleaning service like TruRinse clean your carpets for you.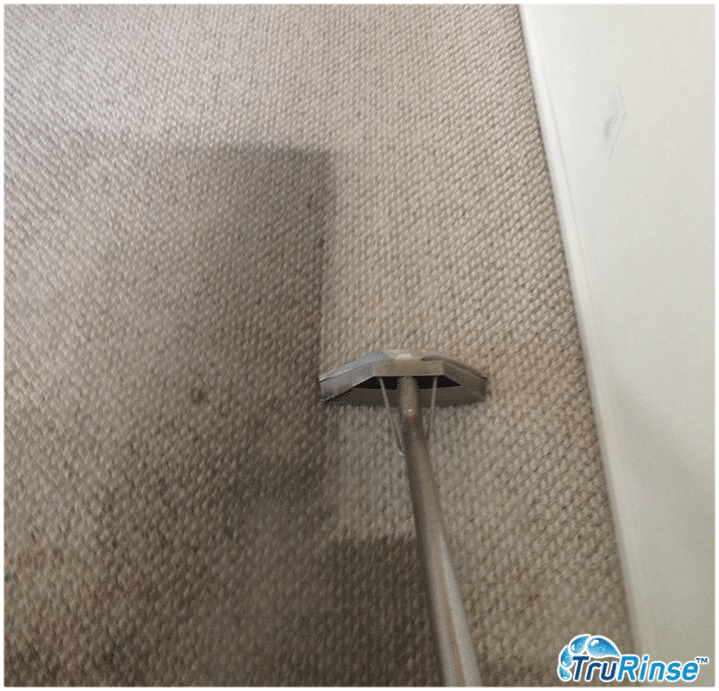 There are numerous advantages of hiring a professional cleaning company to wash your carpets, the biggest of which is perhaps their thorough understanding of the whole process. Our carpet professionals have the expertise to fully evaluate which type of material and fabric is sensitive to which type of cleaning products. They have the experience and the knowledge to ensure the best upkeep of your carpets without damaging their fabric. Moreover, we only use environmentally friendly products which is what makes us a good choice for all your carpet cleaning needs.
Additionally, TruRinse has the best, most suitable equipment required to effectively dry a carpet without harming its fabric. If you clean carpets at home, they can take more than a day to fully dry out in the sun which increases the risk of damage and also possibly theft if the carpets are left out in the open. Professional carpet cleaning services by us have the ability to save you a great deal of time and effort. Our staff is trained to get the job done well and quick and the high-tech equipment allows us to do so.
Carpets are an expensive accessory in your home and some are even very rare. Therefore, their value is much greater than any other type of flooring. Once you have carpets installed in your home, it is very important to keep them clean and maintained in order to extend their durability and a decent visual appeal. It is unarguably true that it is cheaper to maintain a carpet than to replace it which is why it is very important for you to hire a professional carpet cleaning company for regular cleaning of your carpets. This will greatly help you save a lot of dollars in terms of needing new carpets and will also save you from the health risks associated with having dust-filled carpets.